Why Worry About Sewer Line Repair and Maintenance?
Buying a house can be a significant investment, which is why homeowners take various steps to ensure that the features of their homes are in the best condition. One of the most important elements of a house is the plumbing system. Our company specializes in providing effective plumbing solutions including sewer line repair services to residents of Gilbert, AZ. We have been in the business for many years and have gained the experience to handle any type of plumbing repair or maintenance project, whether big or small.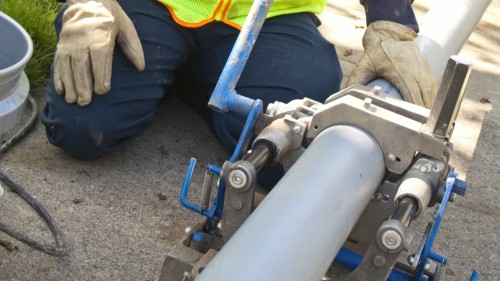 Many people realize the importance of their plumbing systems only when they develop a problem. It is important to undertake regular plumbing maintenance to prevent small plumbing problems from worsening. At Gilbert Premier Plumbing & Drain, we do not just provide plumbing repair and replacement services but we also advise our clients on plumbing maintenance.
Blocked sewer lines could be a sign of more serious plumbing problems. It is important to consider early repairs before the problem worsens; it would be more expensive and difficult to solve a plumbing problem once it worsens. Many people do not realize that even a small leak can waste significant amounts of water. Only 4000 drips make up one liter of water, which is quite a huge waste. Leaks in your plumbing system cause wastage of money and resources.
Plumbing maintenance involves checking for signs of leaks and other problems and calling a professional plumbing technician to fix the problem. It also involves inspecting and maintaining your septic system and servicing all your water-using appliances including dishwashers, waters heaters, and washing machines. Undetected leaks in a wall or under a sink can cause mold to grow, wood to rot, and pipes to corrode. These problems may cause structural damage and are a health hazard.
Call for Professional Plumbing Service!
Gilbert Premier Plumbing & Drain is a licensed, bonded, and insured plumbing company. Contact us today for sewer line repair services.